Hi, I'm Gary, your personal guide to honing your superpower and earning a darn good living with it too.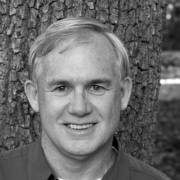 Make no mistake, writing is a superpower. Writing transcends time and space. It moves people to laugh and cry and spend money. Writing builds nations and empires. It commands armies. Writing creates fortunes…and, if you know how, writing will set you free.
When I was a teenager, I remember reading a book about the freedom of a writer's life and thinking that was what I wanted. Later I finished college with a BA in English and got my first job which required a lot of writing. Sadly, for too many years, I shuffled from one job to another, earning whatever they'd pay me.
During the day, I wrote for work. At night, I wrote novels and dreamed of being a bestseller. That dream sustained me through rough times and years of rejection letters.
Eventually, thanks to Amazon, I self-published my first novel Some Glad Morning. Sales were less than spectacular. Not only did it not earn money, it cost me thousands for professional editing and design services. These services were worth every penny, but they left me in debt to family and friends.
Then, I stumbled on a blog post that said copywriters who specialize in sales letters are among the most highly paid of all professionals. That got my attention and I committed to learning that skill. It turns out, it's a lot easier to write a sales letter than a novel.
During the time I was learning these skills, I found an article about writing as a superpower. It took a little while for the true value of my writing skill to sink in, but when it did, I instantly had more confidence. All those years I wrote in obscurity suddenly didn't seem like a waste. On the contrary, that time seemed like the ideal preparation for a brilliant writing career.
Once I accepted my superpower, more opportunities presented themselves, like how to really make money on the Internet. If you're a writer or want to be, the Internet was made for you.
The Internet multiplies your superpower a thousand fold. As a writer, you have a tremendous advantage. There truly is no limit to how much you can earn on the Internet, but you have to know what you're doing. You need proper training and support. You'll find all you need at Wealthy Affiliate. It's free to join.
Wealthy Affiliate has been an absolute blessing for me. In addition to training and support, it's an uplifting community. Although I like being alone to write, I really enjoy the friendly encouragement I've gotten from Wealthy Affiliate.
If you would like to join me within Wealthy Affiliate, you can register here for a FREE Starter Membership. This is where I network with others and offer my help each and every day.
My writing career is both full and rewarding. I still write novels, but I also write copy and blog posts. Sure, I work hard, but I love it. Most of all, I'm in control of my life. I get to spend my time the way I want. When I'm not writing or hanging out on Wealthy Affiliate, I'm playing with the rescue cats and dogs that share my home, reading, playing guitar (badly), working out (also badly) or backpacking through the Blue Ridge Mountains. Life is good.
I work from home every single day. My ambition is to show you how you can do the same thing and earn a darn good living too.
Writing is indeed a superpower. If you accept your power and commit to using it for good, your writing can create the life of your dreams.
I'm here to help. Feel free to contact me through the comments below. Also, when you join Wealthy Affiliate you can private message me there. I'd love to hear from you.
Your personal guide to honing your superpower,