Everyone who has ever dreamed of being a writer has their own vision of what that means. Maybe for you it means making money doing something you love or having more freedom or enjoying financial security and peace of mind.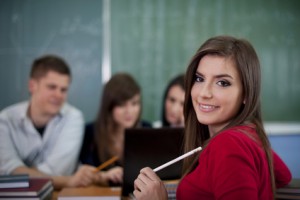 Your love of writing gives you a tremendous advantage. And, when you know how, the Internet increases this advantage a hundred fold, if not more. There are probably thousands of niches a writer can specialize in. Many writers specialize in more than one, but don't spread yourself too thin. There's power in focusing your efforts. Below, I've listed a few broad categories, plus some ideas on how to best take advantage of the internet as a writer. I hope this helps you find your writing niche.
If you're just starting out or if you haven't been earning the money you would as a writer, you may need some specialized training.
Below, I outline some large writing niches. Some you may be familiar with. Others might surprise you. Also, before we're done here, I'll show you the direction I'm taking with my freelance writing business that has been tremendously rewarding on multiple levels, saved me boatloads of frustration and freed me to write what I want. You might like it too.
Most of the writing niches listed below will require ongoing marketing efforts on your part. This can take a lot of energy and a lot of time, maybe months. As a freelance writer, it's important to build a client base. Otherwise, you'll soon be out of business. You'll need a website, which you can get for free here.
However, not every writing niche requires a client base. Some allow you to work for yourself, earn a lucrative income and enjoy a life of leisure. That's the direction I am taking my writing career. I'll explain in more detail as we go along.
Write Copy for the Web.
Businesses of all shapes and sizes are do business through the Internet and every day even more businesses are born online. The technology of the Internet has gotten very user friendly. With the proper platform, anyone can build a website with just few clicks of the mouse. However, not everyone has the skills to produce content for those websites. That's where you as a writer comes in. Without content, the Internet is just millions of empty servers. If you can write content that makes a profit for a business, you'll be golden. Better yet, you can work for yourself with your own website and make even more.
Travel Writer
Imagine being on a permanent vacation and making money at the same time. There are two ways to approach this. The first is the traditional travel writer who writes on assignment for magazines and blogs. The other is to travel where you want, for as long as our want, and publish on your own website where you earn commissions through your affiliation with related businesses. Both approaches take time to establish, but with your own website, you'll earn more and enjoy more flexibility and freedom.
Social Media Writer and Manager.
Social media is an ever expanding phenomenon. Businesses know they need it, but they don't know how to manage it and profit from it. That's where you as a Social Media Writer and Manager come in. Wealthy Affiliate has an extensive course on social media.
Desktop Publishing.
As a desktop publisher, you'll help small business market their products and services. The majority of small business owners have no idea how to market. For a fee, you can be their knight in shining armor. You may build a website that promotes local businesses through advertising, oversee an advertising campaign. Or, start your own online business and sale directly to people searching the web. Online shoppers are desperate for information about the products they're interested in. As a writer, you can provide that information and earn commissions every time they buy through your website.
Create Money-Making Websites.
This has become my new favorite way to earn money as a writer. Every day, millions of people use the internet to search for information, many will buy something online or click a promotional link. When they do, someone makes money. When you know how to build money-making websites and fill them with engaging written content, you can make money too. This is the ultimate way to earn money as a writer. You don't have to chase after clients or meet deadlines. Keep in mind it usually takes a few months of effort before the first money comes in, but there is no limit to how much you can earn. The easiest and quickest way to build a money-making website is through affiliate marketing. You can get started here for free.
There are different ways to earn money from a website too. If you want, I'll teach you how. I learned at Wealthy Affiliate and that's my recommendation for you. Wealthy Affiliate is really an online community built around the most ethical training in the world and filled with optimistic members eager to help you succeed.
Let's Get Real.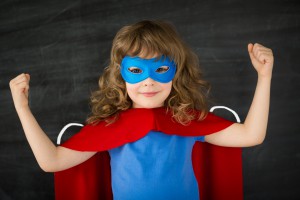 It's amazing that anyone can blog about a topic they love and sell stuff to people who share the same passion. But even if you don't know what to blog about, I and the members of Wealthy Affiliate, will can help you develop a website ready for profit.
Please understand this is not a get-rich-quick scheme. This is the real deal, a legitimate, long term business that will change your life forever, but it isn't going to happen overnight. Success requires commitment and sustained effort on your part. If you can handle that, you can definitely earn money as a writer online through Wealthy Affiliate. I'll help you every step of the way.
A Step-By-Step Roadmap.
Wealthy Affiliate is a step-by-step roadmap to owning a profitable online business. The methods and technology are easy to master so you can quickly focus on writing content and making money. It's free to start.
Join now for free and look around. When you're serious about making money as a writer, upgrade to a Premium membership. That costs $47 a month, but once you're in, you'll see how to get a discount on your first month for $19.
There are unlimited opportunities to earn money as a writer through Wealthy Affiliate and more opportunities arise every day. It's an exciting time to be a writer. The pathway to success as an online writer is well established. You just have to follow where others have gone. Start your journey to success now.
Anyone can make money as a writer with the step-by-step training inside Wealthy Affiliate.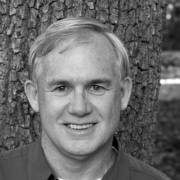 I'm here to help. If you have any questions or concerns simply comment below. I'll get back to you straight away.
To your writing success!