If you can write a letter to a friend, you can be successful.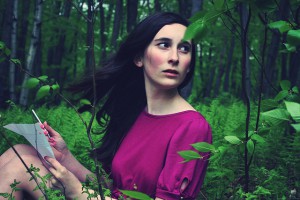 Are you tired of writing for peanuts or for nothing? Remember, you have a superpower. And your superpower is very, very valuable. You have the ability to generate profit with words.
If you write for others, you'll get paid…once. If write for yourself as an ethical blogger and affiliate marketer, you'll get paid over and over…for years. Plus, there's no limit to how much you can earn.
The Internet can be your personal goldmine.
A properly built website is a valuable piece of property. It's your ticket to cashing in on the cyber gold rush, because the truth is, the Internet is your personal goldmine. You just have to stake your claim and get to work.
There are hundreds of thousands of businesses online with products to sell and there are billions of people online who are eager to buy these products. You, with your superpower, can help them both and get paid very well in the process.
I'll show you how. That's why I'm here. I want to show you how to earn a lucrative income with your writing and enjoy a life of true freedom. If you can write a letter to a friend, you can do this.
As a writer, you have a tremendous advantage.
As a writer, you have a tremendous advantage. In addition to your superpower, all you need to make money online is the right kind of help, your own website, and a few new skills.
The Internet is a complex place and it's changing every day. Plus, unfortunately, it's awash with scams and rip-offs. That's why it's essential that you have a trustworthy guide to show you how to build a lasting ethical business that will reward you for years. That's why I'm here.
It's easy to get frustrated when you're trying to build an online business. Technology can be a bitter mistress for those of us who live in the right side of our brain. That's why you need to be able to call on someone for help whenever you get stuck. With the proper help, technology will free you to concentrate on your writing.
You'll need your own website too. Fortunately, building a website is easy with the right platform. Actually, after you finish reading this, you can build a website in minutes and it won't cost you a dime.
You'll also need to learn a few new skills. I learned at Wealthy Affiliate and that's where I recommend you learn. You can sign up for free.
Just to be clear, you can begin honing your superpower and building an online business for FREE. You'll get the help, the support of a friendly and ethical community, training and a website, all for FREE. You don't need a credit card.
Here's what you'll get when you sign up.
Personal help from me and a couple of hundred other folks who want you to succeed.
Help within a community of 10,000's of users
Live Chat support
Fully functional WordPress Sites
Video Classes
Step by step tutorials
A state of the art website management system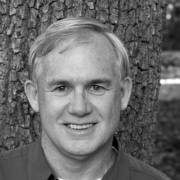 You won't find anything like this anywhere else.
Read my full review of Wealthy Affiliates here.
As always, if you have any questions or concerns, feel free to contact me at any time. I'm here to help. You can reach me by simply leaving a comment below.
All the best…