If you want to make it as a writer or as a business, you need an online presence. In other words, you need a website. Fortunately, with the right platform and support, building a website is a piece of cake. I'll show you how to build your website for free. It's easy and it's fast, once you know the secret…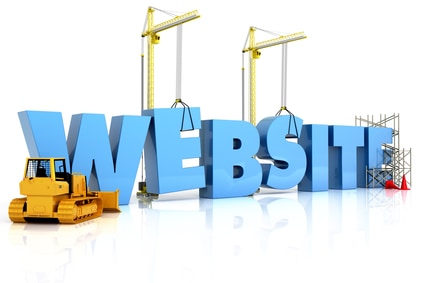 Where Websites Live.
---
Every website needs a place to live online. This is the host, like GoDaddy or HostGator. And, because hackers and evil doers never sleep, you'll need security and automatic backup to keep your website safe. The best websites also meet the following criteria:
Loads Fast.
Looks Good.
Easy to navigate.
Employs an established Content Management System (CMS).
Has unique content.
As an online marketer, if your website fails to meet all 5 of the above criteria, it cannot hope to be successful or profitable. And, honestly, without a simplified process for building a website, meeting these 5 criteria will be difficult.
Easy Website Construction.
---
Fortunately, proprietary software and the WordPress platform makes building a website quick and easy. In fact, you can build a free website RIGHT NOW! Just enter the name of your website in the box below.
What do you want to name your website? Put that name in the box below and you'll be guided through the process of building a website. It really is that easy.
Enter the Name of the Website You Want to Build:
---
More on WordPress
---
WordPress is the most popular website platform in the world. This site is built on WordPress. Now anyone can build a website in minutes without knowing a line a code or pulling their hair out.
Here's some of the beautiful benefits of WordPress.
Easy setup and installation. Just a click of the button.
Does not require any special knowledge.
Over a thousand templates available. A template is like a pre-made website design.
Easy to install features.
Well established community support.
WordPress is the choice of millions of webmasters around the world. It's the only platform I use to build my websites. You can get your own website built on WordPress too. It'll only take a few minutes. You won't believe how fast and easy it is.
Are You Ready to Build a Free Website Right Now?
---
Watch this video and you'll see how easy it really it.
WATCH VIDEO: Create a Website in Under 30 Seconds
 Think about what you could do with your own website. Do you want to make money online? Promote your writing? I can help…but only if you're willing to take action. I can't do it for you. You can have a website in 5 minutes, if you follow these steps.
Step 1: Go here and Begin Building Your Website (It's FREE)
Step 2: Create an Account (It's Totally Free).
Step 3: Once you create your account, you'll have access to 2 Free websites, plus an array of training that will show you how to create a presence on the web, promote your website and make money online.
It really is that fast and that easy…
Need help?
---
Just ask!  You can reach me through my through my Wealthy Affiliate profile, or leave a comment below. Go ahead, build your website and tell me how it went. I'll be waiting to hear from you.
All the best…