Can you really make money online? Yes, absolutely, millions do every day. In fact, once you see the full potential of the internet, it staggers the mind to think of the money that can be made blogging from home.
Join our community of webmasters, marketers and bloggers-for FREE!
There isn't a push button way to make money online and there isn't a get-rich-quick way to make money online either. Anyone who tells you different is trying to scam you. Don't fall for it. Making money with a blog is like any other business. It takes time. People will give you their money when you give them something of value.
That said, blogging is probably the simplest way to leverage the power of the internet to make a full-time income and more. In fact, many people have become wealthy through blogging.
The secret to making money with a blog is that there are no secrets. There are no tricks or gimmicks. It's all based on how helpful your blog's content is to your visitor and if you visitor trusts you enough to buy from you.
"You can have everything in life you want, if you just help enough other people get what they want."-Ziglar
Creating a blog is super easy and can be done in minutes. I'll show you how at the bottom of this article.
However, writing the content for your blog will take some time, depending on your skill level and expertise. Also, promoting and monetizing your blog requires sustained effort, in other words…work.
What to Expect in "How to Make Money Blogging for Beginners."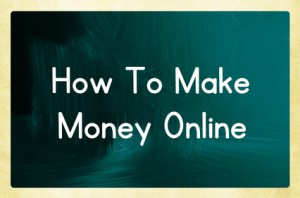 In this article, I begin with generalities where I discuss in broad terms how a blog makes money. Then, I'll introduce you to three principles that will significantly increase your chances of blogging success.
Finally, I include a form where you can quickly and easily build and host a blog for free. Plus, I'll invite you to join a community of webmasters, marketers and bloggers who will teach you all you need to know to make a full-time income with your blog.
What it Takes to Make Money with a Blog.
A blog is just a website that has fresh content added to it on a regular basis. Blog is short for weblog. In the early days of the Internet, a weblog was like a journal that was updated several times a week.
Before a blog can make money, it must first have visitors. Once there are visitors, also known as traffic, there are several ways to earn money through ads or product recommendations.
Before you can make money with your blog, your blog must have traffic.
Join our community of webmasters, marketers and bloggers-for FREE!
How to Get Traffic to Your Blog.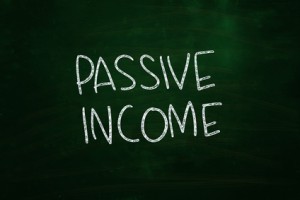 You get traffic to your blog by writing articles about topics people are searching for online. Every article you post to your blog is like a beacon calling people to come visit. A keyword tool will help your discover what people are searching for so you can focus your article to their needs.
If your blog is about a subject people are interested in, they will find it in their searches. If the posts, aka articles, you write for your blog are helpful to your visitor, they will stay and read your post. If your visitor gets to know you, like you and trust you, they will buy the products and services you recommend.
And, as long as your visitors continue to trust you, they will continue to buy through your blog and you will continue to make money.
With this in mind, you'll need to build a blog around a subject that people are interested in. It helps if you are keenly interested in this subject too, because you will be writing about it a lot. If you have a passion for your subject and some experience in it, all the better.
The subject of your blog is a niche. For example, your niche might be "organic gardening." In this example, the general subject of your blog is "Organic Gardening." When people visit your blog, they expect to read about specific topics related to organic gardening such as soil preparation, insect control, and growing various vegetables.
In this example, you might write an article about "How to Grow Cherry Tomatoes." In your article, you recommend a specific variety of cherry tomato and include a link where your visitor can purchase seeds. Because your visitors have come to know you, like you and trust you, many of them will purchase these seeds through your site and you'll make money.
Blogging Reality Check.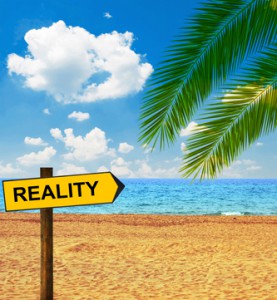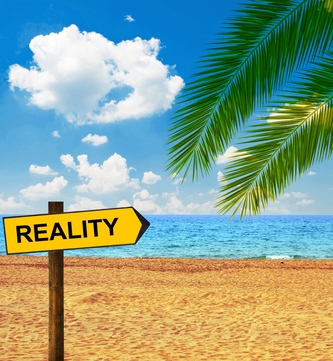 You will have to write a lot of articles for your blog before you get traffic. This is the reality of blogging. The more articles you write for your blog, the more authority your blog will have with the search engines, and the more authority your blog has with the search engines, the more traffic the search engines will send to your blog. It takes time.
Also, the more often you post an article to your blog, the faster the volume of traffic will grow.
Expect to post articles to your blog for months before you begin to make money. Just keep writing and trust the process and you'll do fine.
It can get discouraging in the early months when you're working hard to build your blog, but aren't seeing any results. This is when the encouragement and support of an online community of bloggers can be essential to your success.
Join our community of webmasters, marketers and bloggers-for FREE!
Your Blogging Success Begins in Your Mind
Your blogging success begins in your mind. Decide now to have a generous spirit, to give freely on your blog and to help people. People are attracted to generosity. In addition to a generous spirit, there are three keys that will prove instrumental to your success as a blogger. If you want to make money blogging online, do the following:
Help people get what they want.
Commit to your success.
Don't Go it Alone.
Help People Get What They Want.
Don't focus on the money. Focus on helping people.
The internet is growing bigger by the minute. Did you know that there are 3.5 billion searches on Google every single day? 3.5 BILLION times a day people search for something online. These are real people, just like you, with real problems, real fears, real pain and real desires.
If you can offer these people information, products or services that solve their problem, ease their fear, minimize their pain or fulfill their desires, you can make money.
The more people you help, the more money you will make. You only need a very small fraction of the 3.5 billion daily online searches to make a fortune. The potential is truly unlimited.
Commit to Your Success.
There will be bumps, setbacks, confusion, frustrations, learning curves, detours, expenses, disappointments and interruptions on your journey to success. Don't let any of that stop you.
There will be people you love who will doubt you.  Don't let that stop you either. Like the gatekeepers in an adventure story, the doubters are there to test your resolve.
Blogging is your ticket to personal independence and financial freedom. Imagine the day when you don't have to leave home to make a full-time income. Too much is at stake here for you not to fully commit to your success.
Even if it takes longer than you had hoped… Even if you get it all wrong at first and have to start over… We're talking about being enough and having enough to live your dream life…It's worth your full commitment.
Don't Go It Alone.
For years I struggled to make money online and got suckered into far too many "make-money-online" scams. It still hurts to think about it.
It was only when I joined an online community of webmasters, marketers and bloggers that I began to truly understand how to make money online. When I joined, many people in the community stepped forward to help me succeed. They will do the same for you and many of them are very, very successful.
Our community is called Wealthy Affiliate. The name fits.
This article is just the beginning. If you really want to make a full-time income from home, join our community. It won't cost you a dime to get started. You don't even need a credit card.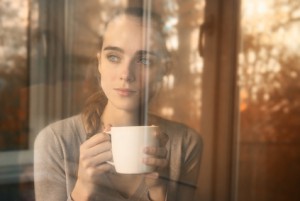 Use your free membership to make friends inside Wealthy Affiliate. Post a picture of yourself on your members profile and tell us a little about who you are. This lets us know you are a real person and not a robot.
You'll get a lot more help when we see that you are an actual human being. I'll be in touch soon after you join and I'll always be available to help you.
Many of the members of Wealthy Affiliate have made absolute fortunes online and will help you do the same thing. Imagine having a millionaire just an email away who will help you make money from home.
Once you're inside Wealthy Affiliate, ask yourself if it feels right to you. Ask yourself if you're ready to commit to making a full-time income online. If it feels right and you're ready, step-up and become a paid member and make all the goodness of Wealthy Affiliate your own. Then, you'll have everything you need to earn a full-time income.
Join our community of webmasters, marketers and bloggers-for FREE!
How to Get Started.
Below is a smart form you can use to build and host your blog for free. It's also a portal to Wealthy Affiliate.
To get started, simply type the name of your blog into the field below. It will automatically test to see if that name is available. Play with it. Your blog name can be something as simple as "MarysGardeningBlog."
So, fill out the name of your blog in the form below and click the "Build It Now" button.
This will take you inside the Wealthy Affiliate Community where you can fill out your account info for a free account. You don't need a credit card and no one will ask you for money.
Once your account info is complete, click the button that says "Create Account & Continue."
This will take you to the site builder form where you can add a name to your website, simply repeat the name of your blog.
Then chose a "look" for your site. This is the design structure, or theme, for your website/blog. Choose a plain design with lots of white space. You can easily change it later.
To get started, simple type the name of your blog in the form below and click "Build It Now."  You're on your way!
Join our community of webmasters, marketers and bloggers-for FREE!