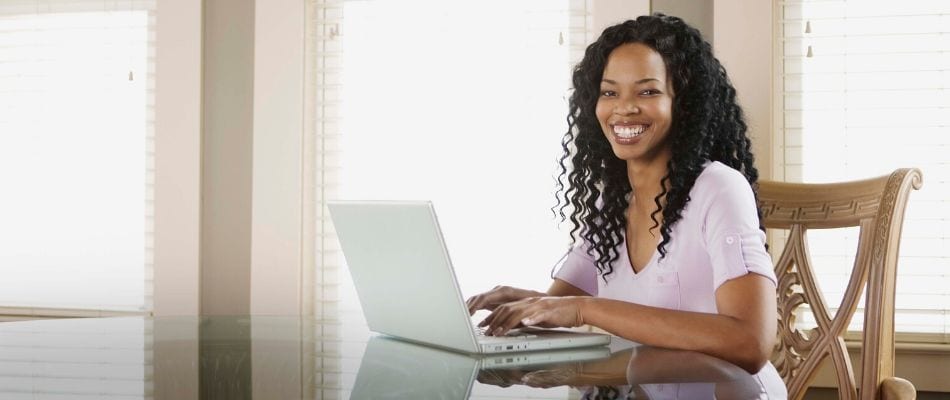 Copywriting is selling in print. Any business that needs to influence, persuade or sell can use a copywriter's services.
The demand for copywriters has never been greater. Just as the internet is growing exponentially, so is the need for copywriters. Businesses need copywriters to create sales pages, landing pages, home pages, product descriptions and more.
A good copywriter can directly improve the profits of a business. That's powerful.
Is Copywriting in High Demand?
As long as companies want to make money they will need copywriters.
Companies are driven to maximize profits. When a copywriter has a reputation for helping the bottom line, they are always in demand.
The need for copywriting will continue to outpace available services well into the foreseeable future.
Exponential Growth.
The exponential growth in online businesses has created an insatiable demand for copywriters. Most established copywriters regularly turn down work because they are too busy.
Any copywriter who can write persuasively and who can make themselves known to prospective clients can have a rewarding business for a lifetime.
Not only are there more businesses launching every day that need copywriters, but most existing companies have a continuous need for copy.
In the information age, the life-cycle of sales and marketing materials is quite short. This means that more writing projects, more often from the same clients.
As companies downsize they outsource copywriting projects to freelancers. There just aren't enough copywriters available to handle the growing demand.
An Excellent Career.
Copywriting is an excellent career for people who enjoy playing with words and ideas.
It can be a way to earn a good living from doing what they love. Unlike writing a novel or a movie script, copywriting doesn't rely so much on luck.
If you can write copy, you can make money.
Traits of Highly Successful Copywriters.
However, not everyone will enjoy copywriting. Successful copywriters have unique characteristics.
In addition to their love of writing, successful copywriters also enjoy sales and understand business.
Empathy is essential for copywriting too, but not everyone is capable of it.
When a copywriter is empathetic, he can vicariously experience the problems and desires of the prospective customer. This insight gives the copywriter a considerable advantage.
Creative intelligence is also essential for copywriting success. You don't have to be a creative genius, but a creative mind is vital.
Creative intelligence is the ability to think outside the box and the knack for looking at problems from multiple angles. Also, it includes the capacity to process large amounts of information to find new patterns.
In other words, if you enjoy creative writing, you'll probably make a good copywriter.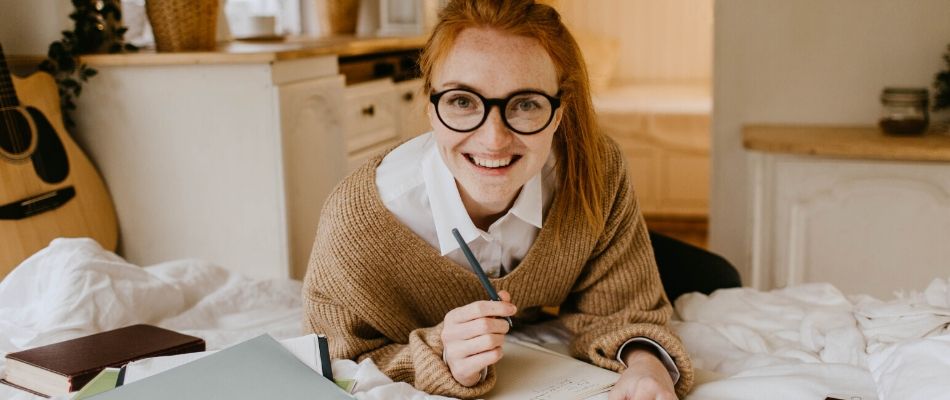 Copywriting is Everywhere.
Copywriting is a valuable skill.
If you can write persuasively, you have a superpower. Imagine you can get what you want through words.
Now imagine you can increase a company's profit merely through the words you write. That's the power of copywriting.
Every business, organization, politician and celebrity can benefit from copywriting. Indeed, every field that is dependent of persuasive communications needs a copywriter.
But, it's not just about ads. The text on a box of pasta uses copy to persuade the shopper this is the best choice. The same is true of cereal and countless other products.
They all benefit from written persuasive text.
Compelling copy educates the prospect, gets them excited about the product and moves them to purchase it.
Can You Really Make Money Copywriting?
Copywriting is a real profession. An entry-level, in house copywriter can expect to earn $40,000 per year.
Freelance copywriters are usually paid by the project. A part-time copywriter can earn from $20,000 a year and up.
The income of full-time freelancers ranges from the low five-figures to seven-figures.
Some copywriting training programs claim a beginner copywriter can earn six-figures their first year. While this might technically be possible, it isn't likely.
Most beginning copywriters won't earn six-figures their first year in the business. However, experienced in-house copywriters do earn $100K+.
Freelancers who earn six-figures and up, typically earn a percentage of sales their writing makes. Or, they run their own marketing campaigns promoting affiliate products.
Do You Have What It Takes?
The basics of copywriter is easy for most people to learn. However, some people, even those who are excellent writers in other fields, find copywriting uninteresting, even painful.
The time to find out if you're one of those guys is before you invest a chunk of your life and money into it.
Becoming a good copywriter begins with determining if you have the necessary characteristics good copywriters are known to have.
The characteristics of a good copywriter includes:
A passion for writing
An interest in sales and marketing
Creative Intelligence
Empathy
The ability to work alone and unsupervised.
Without the above characteristics, you can still learn copywriting, but you may find it a challenging and frustrating career.
How Do I Become a Good Copywriter?
The mechanics of good copywriting can be learned by anyone with average intelligence.
Basic copywriting formulas and strategies can be learned from a book or from free online sources.
Steven Slaunwhite's Everything Guide to Writing Copy is an excellent place to start. Get the paperback. It's about $20 on Amazon.
Read Slaunwhite's book until you grasp the big picture. Then, using the formulas and strategies in the book, give yourself copywriting assignments.
By giving yourself assignments, you'll discover if you enjoy copywriting or if it bores you to tears.
If you find you like copywriting, continue to write self-assigned projects of every type taught in Slaunwhite's book. This will help you learn if you prefer some projects.
If possible, get feedback from other writers to determine how persuasive your copy is.
When you feel confident you can write most projects, or at least the ones you prefer, write samples for your portfolio.
You'll want the samples in your portfolio to be as engaging and persuasive as possible.
When you show your portfolio to a prospective employer or client, they will be judging your work by how engaging and persuasive it is.

When Copywriting is Fun.
Although copywriting formulas and methods are well established, the magic happens when a copywriter uses them in creative ways.
Focus on using established copywriting tools to create unique marketing solutions.
And sometimes it might be challenging, but once you see the words you so carefully crafted bring in sales for a company, you'll be hooked.
How to Become a Copywriting Rock Star.
Although legendary copywriters have common characteristics such as creative intelligence and empathy, it is through marketing trial by fire that they become rock stars.
Marketing trial by fire, is how I describe A/B testing.
When a copywriting creates a sales piece, it's just the beginning. It's not possible to know how effective the copy will be until you put it to the test.
In the marketing industry, a sales campaign is continually test.
Typically, the first version of a sales piece is the control. Call it A.
Something is changed about the original copy, usually the headline. Call the second version B.
The winning version of the first campaign becomes the control (A), and a second version is created to challenge the new A.
A/B testing can continue indefinitely.
The key points to remember is the original copy is just the beginning and through A/B testing it continually improves.
It evolves.
A/B testing is how a sales page become perfected. It's how the copywriter who wrote it becomes a legend.
Beyond Copywriting.
Usually, copywriters who earn the big bucks do much more than just write persuasive copy. They are knowledgeable in all phases of the marketing process.
They may have begun their careers as a copywriter, but through time and effort, learned additional marketing skills.
As a freelancer, a copywriter who also knows all aspects of marketing might serve as a consultant and oversee all the details of a company's ad campaigns.
If they have an entrepreneurial streak, a copywriter who can run a full campaign may work for herself, promoting affiliate products with their own ads, email lists, and campaigns.
Copywriters are Self-Starters.
Copywriters, even in-house copywriters, must be self-starters. They work alone and often unsupervised.
It's the same with learning copywriting. No one is going to supervise your copywriting education. The information is available.
You can learn the basics online for free or purchase a few books.
However, the knowledge in the books will not magically jump into your brain.
Also, you'll never have the confidence to approach a prospective employer or client until the process of writing good copy is second nature.
Copywriting Writing Will Always Be in Demand.
The demand for copywriting has never been higher and it continues to grow.
With basic skills and a bit confidence, a newly minted copywriter can earn a full-time income. With a little experience, they can make a very comfortable living.
But copywriting is not for everyone. And, it's certainly not a path to get rich quick. However, it can be lucrative for experienced copywriters.
Beyond the question of demand, before committing to the copywriting profession, it's essential to determine if it's right for you.
The Best Copywriting Guide.
Copywriting is a simple and mostly mechanical process. To learn everything you need to know about copywriting, read The Best Copywriting Guide.
Copywriting Isn't for Everyone.
While copywriting does involve writing, it also requires much more. For example, it requires a writer who can work alone and who can also work with others.
Not every writer can do that.
Many writers are introverts. I'm an introvert and I put myself out in the world for many years, but ultimately, as I aged, I just wanted to stay home and write.
If I was starting today, I would go straight to blogging. Blogging has proven to be a faster and easier way to earn an income with writing.
To learn more about blogging as a career, read The Easiest Writing Career.
Recommended Reading: